8/7 Saturday
広島遠征日記。
英語で書くように宿題が出たので英語で書く!!
I took a trip to Hiroshima and around there by car last weekend.
we have to leave early time because the traffic jam always occurs every weekend in Japan.
It took about 6 hours till arrived to the destination from my living place.
first I went to "Iwakuni" in Yamaguchi pref.
This is famous tourist spot.
there were a lot of foreign traveler in there.
山口県 岩国 錦帯橋  - Iwakuni -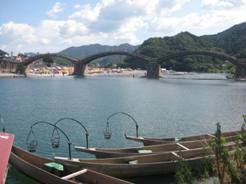 Kintaikyo Bridge. It's shape of Arches.
The water in the river is very clear.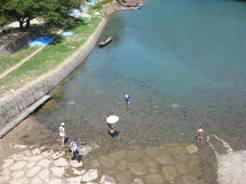 some of people were swimming in the river.
and I also swam in there...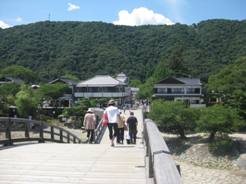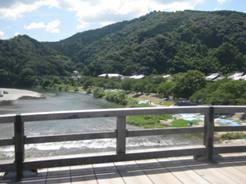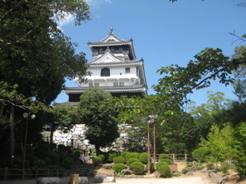 Iwakuni Castle.
The Castle is in the summit of the mountain.
we can go there by rope-way and walk 5 minutes.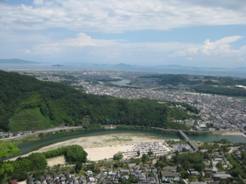 we can see the very nice view of around Iwakuni and Setonaikai sea from the castle.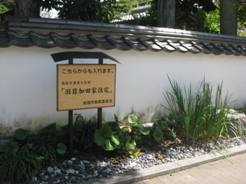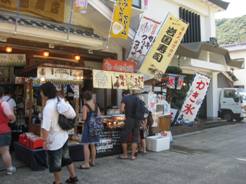 It was very hot at that day,so many people were having the ice such as soft cream & kakigoori.
Then I went to stadium to watch the football game.
I often go several cities in Japan to watch the football games.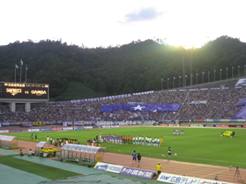 Hiroshima big arch stadium.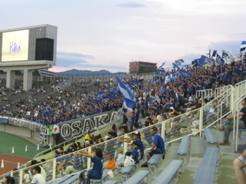 supporter of Gamba Osaka.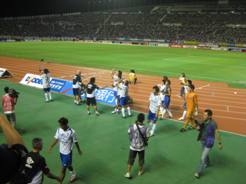 player of Gamba Osaka.
this game won Gamba.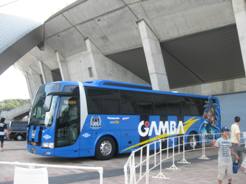 my favorite team is Gamba Osaka.
after the game I left toward today's hotel.
we stayed at the Candeo hotel.this hotel is stylish&modern.
but , its cost is not expensive.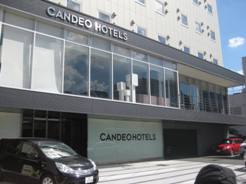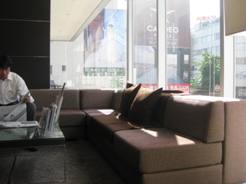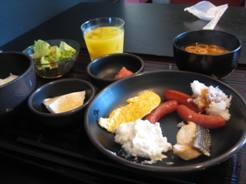 Japanese breakfast.